Collaborative Graduate Program in Migration and Ethnic Relations
The Collaborative Graduate Program in Migration and Ethnic Relations at The University of Western Ontario brings together graduate students and faculty to study questions of migration, ethnic relations, cultural diversity, conflict, acculturation and the integration of migrants, from the perspective of various social science and humanities disciplines. The collaborative experience for students is an add-on to existing well-established graduate programs in Anthropology, Geography, History, Hispanic Studies, Political Science, Psychology, Sociology, and Women's Studies and Feminist Research... Read More
Centre for Research on Migration And Ethnic Relations            
The Western Centre for Research on Migration and Ethnic Relations facilitates research that draws on academic knowledge to inform public policy and practice on migration and ethnic relations in Canada and internationally. The goals of the Centre are to foster interdisciplinary research among faculty and students on questions of direct relevance to migration and ethnic relations, provide training opportunities for students beyond the borders of their own discipline and Western, and forge links with policy makers, the academic community in Canada and internationally, and the community at large. 
News and Announcements
How Can We Blunt Prejudice Against Immigrants? | May 17, 2017
As summer turned to fall in 2015, Ulrich Wagner was glued to the news, watching decades of his social psychology research play out on TV. Images beamed from Munich, Germany, more than 300 kilometers from Wagner's home north of Frankfurt, showed thousands of refugees flooding the city's train station. Their arrival marked the hopeful end of a journey begun in war-torn Syria and other Middle Eastern hot spots.[...] The influx also has morphed into a giant, ill-controlled social experiment. How much social support should the government provide? How can it find long-term housing for everyone who needs it? Will newcomers embrace the social norms of their adopted country, and what happens if they don't? These are among the most pressing questions, but in the background hovers another: How can individuals, civic groups, and governments manage prejudice against refugees? Read More
The London Cross Cultural Learner Centre - "Life as a Refugee" Annual Conference June 20, 2017
An invitation to celebrate World Refugee Day at an event that will highlight the topic "From Refugee to Londoner" and will centre around an expert panel discussion of pre-and post-migration and refugee experiences, challenges newcomers face, and promising practices that facilitate newcomers' transition into the community. To read more on the Life As A Refugee Nomination click here and to read more about the conference please click here.
Hamilton City Hall More Diverse than Ottawa, London | November, 11 2016
A study led by Western University researchers Stelian Medianu and Victoria Esses has found that visible minorities are significantly under-represented in senior leadership positions at City Halls in London and Ottawa, with Hamilton faring better. In London, only 7.9 per cent of senior leaders in the non-profit and municipal public sectors were identified as visible minorities compared to 13.1 per cent of the general London population. Read More

For more news, click here. 
What We Offer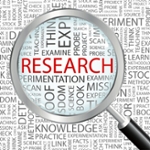 Research
Research Activities and Opportunities at MER