Collaborative Graduate Program in Migration and Ethnic Relations
The Collaborative Graduate Program in Migration and Ethnic Relations at The University of Western Ontario brings together graduate students and faculty to study questions of migration, ethnic relations, cultural diversity, conflict, acculturation and the integration of migrants, from the perspective of various social science and humanities disciplines. The collaborative experience for students is an add-on to existing well-established graduate programs in Anthropology, Geography, History, Hispanic Studies, Political Science, Psychology, Sociology, and Women's Studies and Feminist Research... Read More
Centre for Research on Migration And Ethnic Relations            
The Western Centre for Research on Migration and Ethnic Relations facilitates research that draws on academic knowledge to inform public policy and practice on migration and ethnic relations in Canada and internationally. The goals of the Centre are to foster interdisciplinary research among faculty and students on questions of direct relevance to migration and ethnic relations, provide training opportunities for students beyond the borders of their own discipline and Western, and forge links with policy makers, the academic community in Canada and internationally, and the community at large. 
News and Announcements
Higher-education Should Do More To Help Students With Immigration: Study | May 18, 2018
Most international students get no immigration support from their Canadian college or university. That's the finding of doctoral student Alexandra Bozheva, who decided to find out how much on-campus help international students get with things like study permits, temporary resident visas, post-graduation work permits and the transition to permanent residency. "The provision of service is very uneven," she said. "Some universities have five or six (regulated Canadian immigration consultants) and some have none. What are students supposed to do, go to another school to find help?" Read More

If Immigration Was Slashed, Canada's Economy Would Feel the Pinch: Report | May 16, 2018
Due to Canada's small population and aging workforce, a new Conference Board of Canada report predicts that eliminating immigration would have a negative impact on the Canadian economy by 2040. "Immigration contributes to the economy in several ways," explained Kareem El-Assal, senior research associate with the Conference Board. "They are going to contribute to our labour force, but they're also going to contribute in terms of economic activity." Victoria Esses, the head of the Esses Lab for the Study of Intergroup Relations at Western University, agrees with the findings of the report. "Without immigration, our labour force would shrink. Immigrants contribute significantly to the labour force because they come in at a fairly young age, and they have many years of work ahead of them," Esses explained. Read More

How Can We Blunt Prejudice Against Immigrants? | May 17, 2017
As summer turned to fall in 2015, Ulrich Wagner was glued to the news, watching decades of his social psychology research play out on TV. Images beamed from Munich, Germany, more than 300 kilometers from Wagner's home north of Frankfurt, showed thousands of refugees flooding the city's train station. Their arrival marked the hopeful end of a journey begun in war-torn Syria and other Middle Eastern hot spots.[...] The influx also has morphed into a giant, ill-controlled social experiment. How much social support should the government provide? How can it find long-term housing for everyone who needs it? Will newcomers embrace the social norms of their adopted country, and what happens if they don't? These are among the most pressing questions, but in the background hovers another: How can individuals, civic groups, and governments manage prejudice against refugees? Read More
For more news, click here. 
What We Offer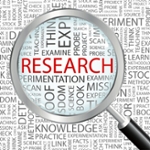 Research
Research Activities and Opportunities at MER