Centre for Research on Migration And Ethnic Relations            
The Centre for Research on Migration and Ethnic Relations is one of the six governing research centres that encompass the Network for Economic and Social Trends (NEST), which brings together the research centres in the Faculty of Social Science.
The Western Centre for Research on Migration and Ethnic Relations facilitates research that draws on academic knowledge to inform public policy and practice on migration and ethnic relations in Canada and internationally. The goals of the Centre are to foster interdisciplinary research among faculty and students on questions of direct relevance to migration and ethnic relations, provide training opportunities for students beyond the borders of their own discipline and Western, and forge links with policy makers, the academic community in Canada and internationally, and the community at large. 
News and Announcements
Western Joins Push for Welcoming, Inclusive City | June 7, 2018
Under a program of that same name, a desire to amplify that message has brought together a number of local groups and organizations – including the International Student Centre, Equity and Human Rights Office and Centre for Research on Migration and Ethnic Relations, all of Western. Read More
Higher-education Should Do More To Help Students With Immigration: Study | May 18, 2018
Most international students get no immigration support from their Canadian college or university. That's the finding of doctoral student Alexandra Bozheva, who decided to find out how much on-campus help international students get with things like study permits, temporary resident visas, post-graduation work permits and the transition to permanent residency. "The provision of service is very uneven," she said. "Some universities have five or six (regulated Canadian immigration consultants) and some have none. What are students supposed to do, go to another school to find help?" Read More

If Immigration Was Slashed, Canada's Economy Would Feel the Pinch: Report | May 16, 2018
Due to Canada's small population and aging workforce, a new Conference Board of Canada report predicts that eliminating immigration would have a negative impact on the Canadian economy by 2040. "Immigration contributes to the economy in several ways," explained Kareem El-Assal, senior research associate with the Conference Board. "They are going to contribute to our labour force, but they're also going to contribute in terms of economic activity." Victoria Esses, the head of the Esses Lab for the Study of Intergroup Relations at Western University, agrees with the findings of the report. "Without immigration, our labour force would shrink. Immigrants contribute significantly to the labour force because they come in at a fairly young age, and they have many years of work ahead of them," Esses explained. Read More

For more news, click here. 
What We Offer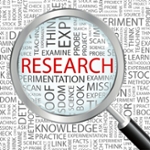 Research
Research Activities and Opportunities at MER