Centre for Research on Migration And Ethnic Relations            
The Centre for Research on Migration and Ethnic Relations is one of the six governing research centres that encompass the Network for Economic and Social Trends (NEST), which brings together the research centres in the Faculty of Social Science.
The Western Centre for Research on Migration and Ethnic Relations facilitates research that draws on academic knowledge to inform public policy and practice on migration and ethnic relations in Canada and internationally. The goals of the Centre are to foster interdisciplinary research among faculty and students on questions of direct relevance to migration and ethnic relations, provide training opportunities for students beyond the borders of their own discipline and Western, and forge links with policy makers, the academic community in Canada and internationally, and the community at large. 
News and Announcements
50th Anniversary Podcast Episode on Ugandan Asian Refugees in Canada | June 25, 2021
We hear Shezan Muhammedi's  motivation for doing a PhD on the resettlement, integration and identities of Ugandan Asian refugees in Canada. A structured question he asked was how people identify themselves. "Everyone described themselves as Canadian. Aside from the amount of time they had lived in the country, it was about Canadian values…" Listen here on Youtube
Newcomer Program Preps for Post-Pandemic Realities | May 31, 2020
New federal funding will help a Western-led program continue exploring welcoming environments for newcomers, even as Canada's attitudes toward new immigrants will surely be tested by the economic and social uncertainty of a post-pandemic world. Read More
Analysis: Immigration to London Soars to Five-Year High – A Crucial Boost for Local Economy | March 7, 2020  
Some 3,330 immigrants arrived in London last year, the highest number in the last five years and a sign, some say, that efforts to attract more newcomers to London are paying off – and will need to in the years ahead, as well, to keep the city's economy strong. Read More
For more news, click here. 
What We Offer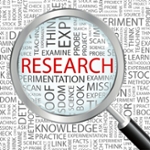 Research
Research Activities and Opportunities at MER